Return policy within 14 days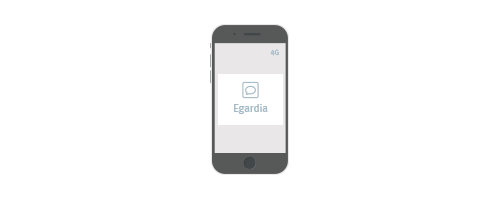 See what is happening in & around your house. Anytime and from anywhere.
Add the Egardia indoor camera and outdoor camera to your Egardia Alarm system and make sure that everything is okay at home. In case of an alarm, we will immediately send video images to your mobile phone. This allows you to instantly see what is happening at home.
Discover Egardia Camera security
Installation is easy
The installation takes just 3 steps. You get the Alarm system online within 30 minutes.
1
Place the Egardia sensors. Drilling holes not required.
2
Connect the Alarm System and register your account
3
The Alarm System automatically connects with the sensors
Your home is now intelligently secured!
Egardia works together with your other smart devices
The Egardia Alarm system can also talk to your other smart devices at home. The Egardia Works with program allows you to automatically adjust lighting, heating or other smart devices when you leave the house. You can even configure your lights to flash red automatically in the event of alarm. Easily create a smart, secure and comfortable home!
Discover Egardia Works with
What the experts say about the Egardia Alarm system
"The installation was as simple as sticking magnets on a fridge!"

"In our comparison of wireless alarm systems in the category of up to 600 euros, the Egardia Alarm system received a fully deserved "VERY GOOD" rating. This system is perfectly arranged..."

"Dead easy" and "a great addition to your home"