Return policy within 14 days
Terms
Egardia B.V. represented by its managing director Robin Rietveld.
Kleine Landtong 19
4201HL Gorinchem (Niederlande)
Telefon: +49 (0)210 2145 8358
E-Mail: kundendienst.de@egardia.com
VAT number NL: NL823100121B01
Registration number: Nr. 51114003 (Kamer van Koophandel Midden Nederland)
Stiftung Elektro- Altgeräte Register (Stiftung EAR)
Registration number Egardia: 57336217
ZVEI warranty number: ZVEI90302968
ODR: The European Commission provides a platform for online dispute settlement (OS), which can be found at http://ec.europa.eu/consumers/odr/.
Contact
Egardia B.V. Kleine Landtong 19 4201HL Gorinchem The Netherlands
Press contact:
E-Mail: marketing@egardia.com
Bank account:
Germany (for products only):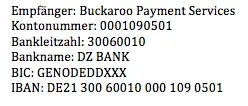 Austria (for products only):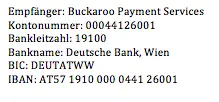 Belgium (for products only):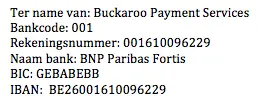 France (for products only):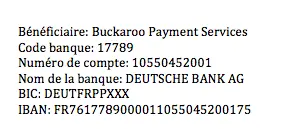 The Netherlands (for paying the subscription only):
Receiving party: Egardia B.V.
Address: Kleine Landtong 19
4201 HL Gorinchem
The Netherlands
Bank: ABN AMRO Netherlands
Account number.: 470628863
IBAN: NL26ABNA0470628863
BIC: ABNANL2A
Creditor ID: NL47ZZZ511140030000